Finally Facebook has announced an official WordPress plugin today enabling social publishing and mentions. It is a big step from both companies considering that WordPress powers 16.6% of the Web.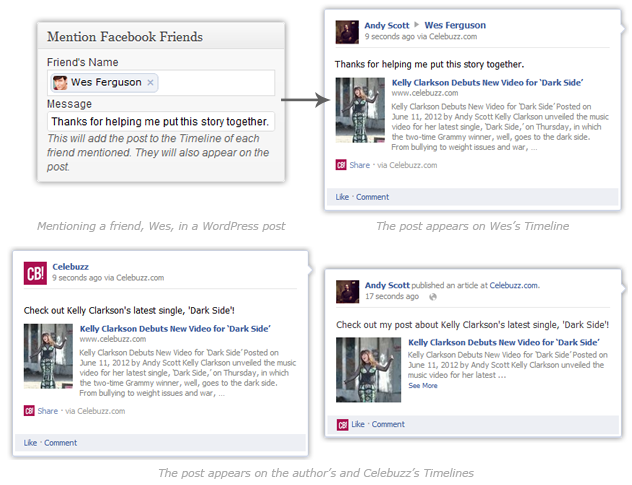 Facebook for WordPress Widgets
The following social plugins are available as WordPress widgets:
Activity Feed: Shows readers their friends' activity on the site, such as likes and comments.
Recommendations: Gives readers personalized suggestions for pages on your site they might like, as well as a Recommendations Bar option to give users the option to add content to their Timeline as they read.
Customizable Like, Subscribe and Send buttons.
Comments Box: Makes it easy for people to comment on your site and post back to Facebook, and includes moderation tools. The plugin also features automatic SEO support for Facebook Comments, so search engines can index them to improve your site's visibility.
TechCrunch, Buzz Media and The Next Web were the first few websites who got the opportunity to use the plugin on launch. The plugin is available for all sites on WordPress.com VIP as well.
Have you installed the plugin yet? Do you like the plugin? We will love to hear your comments.
Regards,
Jinnat Ul Hasan
DO YOU NEED OUR HELP?
Contact our experts
, most of the time we assist our readers
free of charge
.
Those who found this page were searching for:
allintext:comment site:wprockers.com
comment site:https://wprockers.com/