Are you a WordPress blogger or going to start blogging with the most popular blogging platform? If you are looking for the details of user roles of WordPress blogs, this post will help you with the details of the topic. There are several built-in user roles in WordPress blogs that enable registered users to perform based on the assigned roles.
Do you own a personal WordPress blog?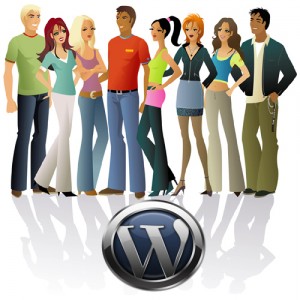 If you own a personal blog and performing all the tasks by yourself that means no need other users to log in your blog then I think this post is not so important for you but I would like to recommend two things that you need do in your personal blog.
Firstly, you can disable WordPress blog user registration. You can do this navigating to the Dashboard >> Settings >> General and finally uncheck registration of new users.
Secondly, you can change the default admin name to your personal name. This can be done from Dashboard >> Users >> Edit your admin account and complete the form with first and last name, and then set the function "Display name publicly" as your full name.
Do you own a WordPress blog that you want to open for all users?
Let's see what is inside the WordPress user roles. If you like more user performance in your blog, you can assign them based on their roles. In the latest WordPress system, there are five user roles. These are administrator, editor, Author, contributor and subscriber.
For the sake of my readers, I would like to describe each role with its ability that can be performed in the blog.
How you can assign user roles in the dashboard?
All new users are ascribed as subscriber by default in the WordPress blog. If you are administrator, you need to change the user roles that all new users can perform after sign up into your blog. You can do it visiting Dashboard >> Users >> Authors and Users >> Edit the information of Users >> Select the role from drop down and finally set the level of user.
Roles of Five User Types in WordPress blog
Administrator
Admin is the top user in the WordPress blog. Users with admin power can do anything and everything in the blog. They can change all settings including theme change, plugin installation, page or post change, user roles change, etc.
Editor
Editors are allowed to do everything regarding the blog post and page. Simply from the term editor we can understand what it can do. Apart from changing the look of the blog, editor can perform all other things that related to WordPress blog. For instance, they can publish new page and post, can see other posts and page and can also change or delete others posts. In a word, editors are able to, and control over all pages and posts in the blog. In WordPress blog, only editor and admin can control and see private posts and pages.
Author
Simply author means a writer who can only write for your blog. They only can create, modify and delete their blog posts. They can also upload picture and videos in their blog posts. They only have control over their content and can read other same level authors and blog contributors posts, but can't delete or edit anything in system.
Contributor
In WordPress blog, contributors only can provide content for your blog, they don't have access to publish, edit and delete posts from the blog. They can save posts as draft for the authorization by admin or editor.
Subscriber
Subscribers are actually same as other visitors or unregistered visitors. You may ask why we need subscriber for blog. Actually, there are many blogs that have only access for registered users so, this type of users may not important for you but the role is important for those blogs.
Finally, I would like to alert you, whatever the user level is in your blog, always remember to protect your admin information safe to keep your blog and content from hacking.
Regards,
Jinnat Ul Hasan
DO YOU NEED OUR HELP?
Contact our experts
, most of the time we assist our readers
free of charge
.
Those who found this page were searching for:
built in user roles in wordpress
register wordpress user with facebook
displaying all user roles wordpress
assign a role to a user upon register in wordpress
chanage user powers wordpress
two-roles-user-registration-for-wordpress
wordpress and users and roles
only editor and admin can see dashboard wordpress
blogspot delete post will other users know
wordpress subscriber user is it safe